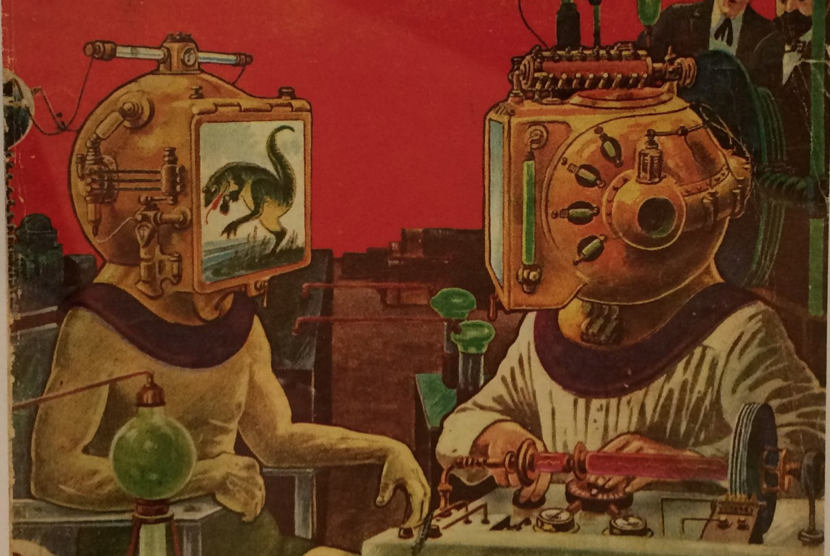 Meeting on the first Thursday of each month at 4:30-5:30pm to discuss speculative fiction text(s) and related socio-cultural concerns.
Why speculative fiction? Speculative fiction has for decades highlighted, critiqued, and troubled advances in science and technology, recognized and explored gender fluidity, advocated for social justice and heralded the 'post-human' in its varied manifestations – cultural, biological, and technological.
Speculative thought allows readers and thinkers to consider the past, present, and future otherwise.
Academics, students and staff interested in speculative literature, science fiction, STEM imaginaries, and the ethics and politics of literary 'worldings' are welcome to join.
The texts we will be reading in 2020 salons will prioritize Black, Indigenous, People of Colour, women, trans & non-binary authors of speculative fiction.
Upcoming texts include:
February 6th: Terra Nullius (by Claire Coleman)
March 5th: The Marrow Thieves (by Cherie Dimaline)
April 2nd: An Unkindness of Ghosts (by Rivers Solomon)
May 7th: Binti (by Nnedi Okorafor)
June 4th, Frankissstein (by Jenette Winterson)
July 2nd, Full Metal Indigiqueer (by Joshua Whitehead)
August 6th, The Swan Book (by Alexis Wright)
September 3rd, Heat & Light (by Ellen van Neerven)
October 1st, Brown Girl in the Ring (by Nalo Hopkinison)
November 5th, Take Us to Your Chief (by Drew Hayden Taylor)
December 1st, The Fifth Season (by N.K. Jemisin)
Please purchase or borrow the book from the library. If they're not in the library, tell the library to order them!
To sign up please contact Dr. Sarah E. Truman